True Axis, makers of Jet Car Stunts have unleashed their latest sports game on to the Play Store, and this one's for all skateboarding junkies.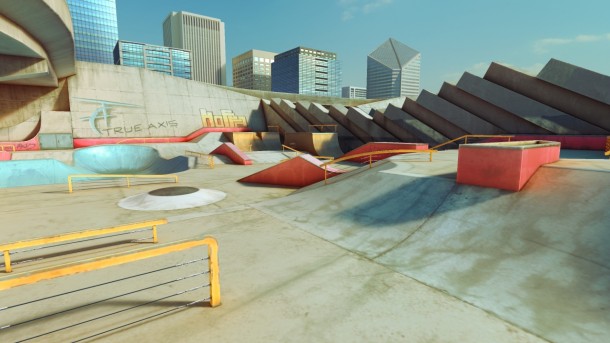 True Skate claims to be the most authentic skateboarding game ever with realistic graphics and a gorgeous skate park accessorized with all the extra frills including ledges, stairs, half pipe, quarter pipes, grind rails and more. Although there's just one skating board to show off your skills, you can purchase an additional one from the IAP Store. Don't worry about the lack of  parks though. There's a promise of more in the future.
Players also have plenty of fancy tricks to try out and missions to accomplish. Bonuses such as slow motion and board customization can be unlocked after successful completion of tricks and missions but the shorter IAP route is also available for those who find the going tough.
True Skate: Key Features
Realistic graphics
Physics based touch boarding SIM
Unique camera angle viewing
One beautifully accessorized skate park
Optional IAP purchase for additional skate park
Plenty of tricks and missions
Few bonuses
True Skate received glowing reviews when it hit the App Store last year, and is likely to be just as impressive on Android. It's available right now on the Play Store for a worthy $1.99.