Big Indie Pitch an event hosted by Pocket Gamer offers indie developers the chance to show off their upcoming games in front of the most eminent games journalists. After three hours of  reviewing, the panel of judges pick out the best three titles from the showcase.

At the conclusion of the event, The Phantom PI Mission Apparition from Rocket 5 Studios was declared the winner. The game is a side scrolling spooky adventure where the hero is a paranormal investigator who explores a haunted mansion, solves tricky puzzles and escapes fiendish traps while helping the ghost of rock-n-roll star Marshall Staxx escape the torment of a ghoul named Baublebelly. The game will be landing on Android pretty soon, so watch out for that!
Bigfoot Hunter by The Tap Lab won second place in the event. The game is a strange adventure game where you try to capture Bigfoot on your camera. There's even the chance to take selfies with the beast photobombing you in the most unexpected of times. Bigfoot Hunter is expected to launch on the iOS platform sometime soon.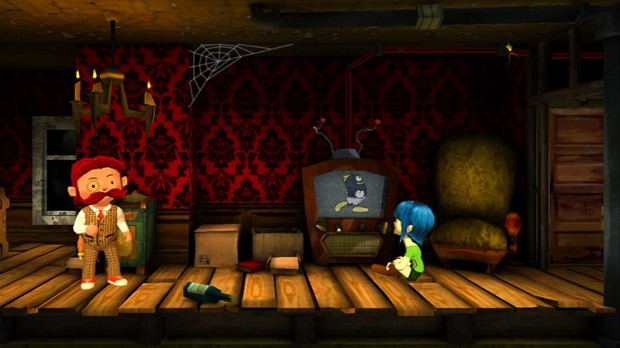 Third place was a tie with Apsis and Galaxy Dash: Race to the Outer Run claiming the honors. Apsis from A Stranger Gravity is all about guiding a flock of birds across various landscapes while Galaxy Dash, developed by SuperMoon Games is a space themed arcade action game where players navigate on the Outer Run, a dangerous smuggling route on the fringes of the galaxy dodging obstacles and blasting off enemies to collect valuable materials along the way. Apsis and Galaxy Dash should be be launching on Android in the coming days.
Finally, Stone Story by Gabriel Santos received an honorable mention.
The Big Indie Pitch is a great platform to see new talent and games emerging. Watch out for these top games when they eventually land on Google Play because they are well worth the effort.