Get your credit card, stretch your thumbs, and prepare for minimal human contact for the next several days, folks, because the Shield is finally here. Although last-minute technical snags forced manufacturer NVidia to push the unique all-in-one system's release date back by over a month, its unique form factor and impressive hardware stats should definitely raise some eyebrows – and, with any luck, drive a few more sales than what the floundering Ouya has mustered thus far.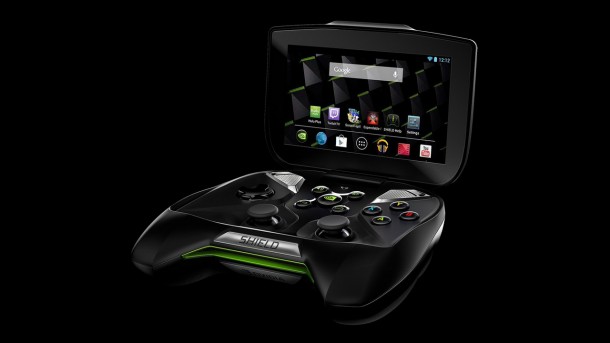 In fact, the Ouya's apparent failure makes a successful Shield launch all the more important. Android's future as a gaming console probably isn't riding on it, but it's also hard to imagine investors — corporate or crowdsourced — backing a yet another specialized Android gaming device if both of its predecessors immediately do a belly flop.
With rumors of a set-top iOS gaming device growing louder and louder, it's only a matter of time until Apple makes their first foray into the gaming business since the spectacular failure that was the Pippin… and we all know what happens when Apple succeeds at something before its competitors. Even if you don't work for NVidia (or make a living writing articles about cell phone games), the horrifying thought of more highly publicized lawsuits should be enough to make you buy one. Right? Right?
Until the dust settles, all we can do is watch and wait. If you're interested in a stock Android gaming device with plenty of power under the hood and you don't mind spending $300 to satisfy the need, a trip to NVidia's online store may be just what the, uh, video doctor ordered. Impatient? Check out an authorized brick-and-mortar retailer like Gamestop or Micro Center instead. Whatever you do, don't write this one off like you might have done to a certain other console last month. Everyone else did the exact same thing, after all, and we're sure you don't want to live with the guilt of crowdmurdering two promising new devices with your indifferent peers in such a short time frame.
NVidia isn't known for their mobile hardware, but a whole lot is riding on the Shield's success.