Living in outer space is becoming a trending topic these days. You could sign up for a trip to Mars, or if you prefer, sit in the comfort of your home, set up a base in a space station, mine its resources, recruit special Heroes, train your army and defend your base from enemy attacks. If you're happy to settle for the latter, you've got to check out this new sci-fi strategy game Galaxy Factions.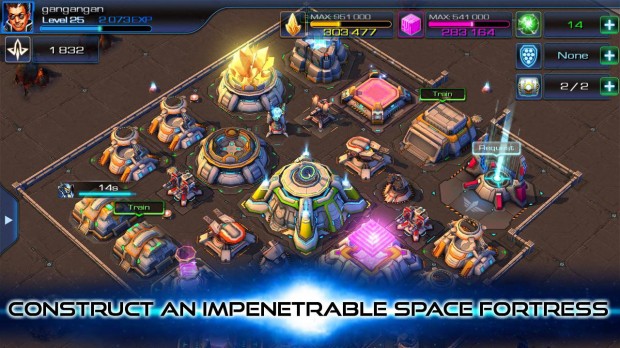 Building your space station into an impenetrable fortress is what you will be aiming at here, and you can do that by mining the resources within or by looting from fellow player's bases in online multiplayer. There's plenty of combat elements in the game; 12 types of units, 7 defense establishments, and 10 hero classes each of which can be customized to improve their strengths and abilities. In single player mode, you can earn stars for completing tasks and missions. In-game currency Matterium can be expended to speed up construction tasks, but expect  IAPs to play a role when you get into a funds crunch.
The game's soundtrack and 3D graphics offer an immersive gaming experience and with social elements well integrated into the game, you will have no trouble forming alliances, chatting up fellow players, and adding Facebook friends whom you can take on.
If you enjoyed playing Clash of Clans, you will no doubt enjoy Galaxy Factions which works along the same lines. Grab this free time-killer by hitting the download link below.