Are you longing to play a good pixelated monster-slaying dungeon platformer for some time now? Worry not. Noodlecake Studios have just plonked their newest game on the Play Store that should satisfy your craving. The game is called Devious Dungeon and its got you playing a pixelated hero who must slip into the catacombs of the kingdom to rid it of all the nasty evil creatures who have found a safe haven there.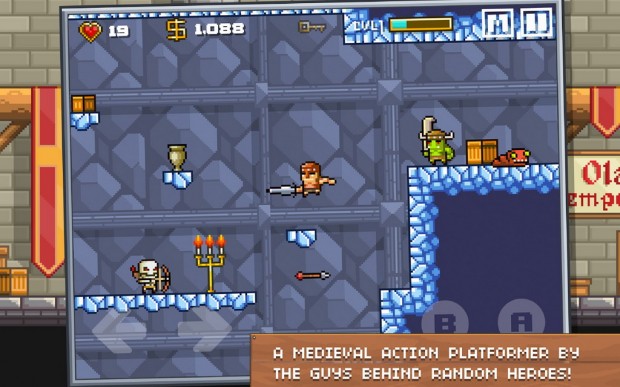 The main aim in the game is to scourge each dungeon, find the key and then the exit point, but not before you knock down plenty of baddies, defeat big bosses and smash their faces for loot. The coins come in handy for buying weapons and other gear that will make you stronger so you can hop onto the next level and monster-bash some more.
The levels in the game are randomly generated so you don't get bored too quickly and thankfully, you don't lose anything if you die either. What's even better is that, when you die, you can just pick up from where you left off (your last checkpoint) and continue on your missions. You can also show off all your achievements by signing in to Google Play Games.
Devious Dungeon has received plenty of positive reviews on the iOS platform so one expects it to do just as well on Android. The game is priced $1.99 if you care to take a shot.