The age of the micro-consoles continue. OUYA has been out for a while as has the Gamestick along with a few others but a new competitor is entering the fray. Mad Catz mainly known for their video game hardware peripherals has announced their foray into the micro-console world with their device named Mojo which is slated to be released December 10th for $250.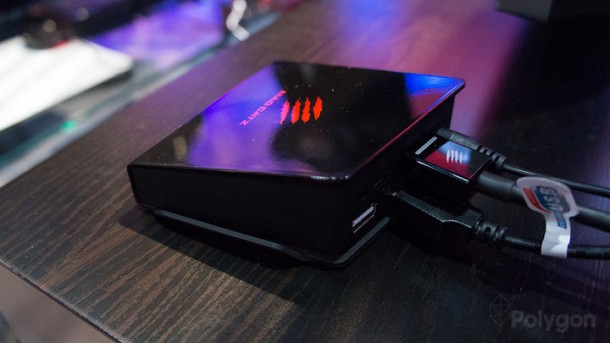 Mad Catz says that their Mojo is meant to be a high end alternative to the cheaper micro-consoles like the OUYA and the Gamestick. Confirmed specs for Mojo include:
Nvidia Tegra 4 T40S 1.8 GHz processor
2 GB RAM
16 GB internal storage
HDMI out
Bluetooth
microSD slot with support for SDXC cards up to 128 GB
Wi-Fi 802.11a/b/g/n
Android 4.2.2 Jelly Bean
Whereas other micro-consoles are essentially just portals to their own app stores, Mojo allows you to play all your existing Android games (as long as they have 3rd party controller support) as well as purchasing new ones directly from Google Play. It is because of this that the price is relatively high. Mad Catz is committing themselves to bringing the most powerful Android console to market and you can pre-order the Mojo from their site today.