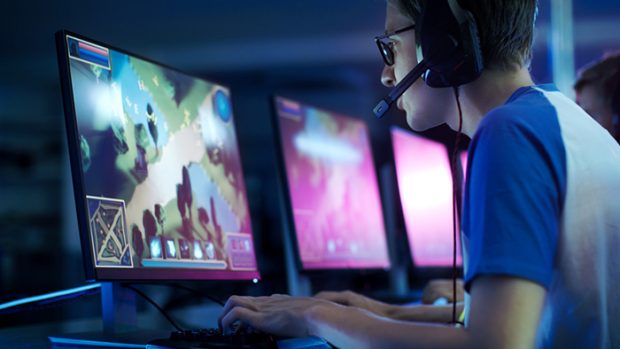 The eSports phenomenon is growing, and that growth is only just beginning. ESPN and BBC are starting to take an interest, but it is online streaming that is the lifeblood of eSports. Whether you're a fan, a player or a little of both, there are certain apps you'll need to have on your Android to keep up with the latest news, updates, rumors, historical data and all sorts of other information.
Let's take a look at four that no self-respecting eSports fan can manage without.
Twitch
Other streaming options are available, as the saying goes, but Twitch is really the home of eSport, and if you watch from your Android, it is well worth downloading the app. It's free to download and has a whole lot of neat additional features including stats and social tools such as gamer chat. It's the perfect place for those who want to watch or bet on eSports to get all the latest inside information.
theScore
theScore is the original eSports resource, and is the top rated eSports app on Google Play. There is all the information you could want and more, relating to every event that's underway or indeed that has ever been. News feeds are being constantly updated, and you could spend all day exploring all the information, stats, gossip and updates without getting bored.
All that said, theScore is not without its flaws. Fans have been becoming increasingly irritated by the site's habit of announcing winners before matches are actually over. It is also not the most intuitive or user-friendly site. That accolade goes to its rival Strafe.
Strafe
Strafe has often been considered something of a poor cousin in the world of eSports apps. That's a dangerous assumption to make, and once you download it, you'll wonder how you ever managed without it.
One thing about it is its simplicity. Tournaments are listed chronologically, so it's simply a case of scrolling down the calendar, rather than having to search through categories. Once you click on the tournament page, you'll see a break down of each tournament stage, and a marker showing exactly where you are at that moment. It just makes it so easy to get an instant view of what is happening where.
Another nice feature to Strafe is the newsfeed, which gets its streams from both Twitter and the GOSU Gamers community. This is a nice touch and gives it a "real world" feel. Strafe might not have the streaming of Twitch or the depth of theScore, but it is a really useful app and you'll be glad you downloaded it. It's available here.
Blitz
In many ways, Blitz is a lot like Strafe. The layout is more or less the same, it is just as user friendly and it uses those same broad information sources for its new feed. The difference is that the Blitz app is specifically focused on League of Legends.
The reason LoL fans will want to install Blitz among their eSports apps all comes down to the Lobby. This is a chat room where you can get together with fellow users to discuss the latest games, teams and strategies. The funny thing is, you'll find this kind of interaction is actually more informative and useful than the formal news feed. And best of all, it is a far more friendly environment than many of the eSport chat forums out there. The Twitch chats, for example, invariably disintegrate into squabbling and insults. If League of Legends is your eSport of choice and you are only going to install one app on your Android, make it Blitz.