Grandpa Wily gets the shock of his life when he wakes up from his hospital bed to find that the world has been overtaken by zombies. He is stuck in a broken wheelchair and the odds are against him, but he's not called Wily for nothing.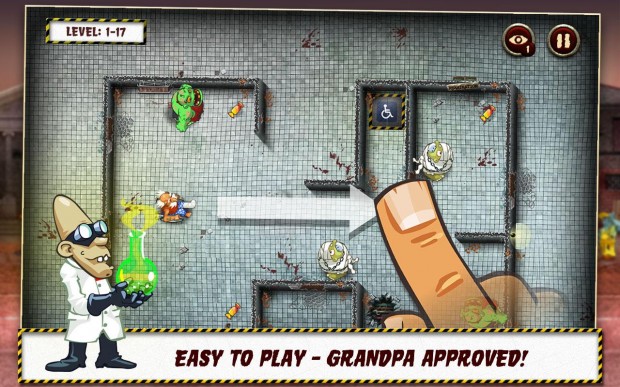 Tivola's fun fast paced puzzle game Grandpa and the Zombies has you helping grandpa navigate three different worlds and 90 levels to reach the saving elevator and survive the zombie apocalypse. If escaping in a wheelchair isn't difficult enough, we find that grandpa's got a sweet tooth and insists on grabbing candies while escaping the undead.
The game features plenty of obstacles and you may have to find interesting and innovative ways to distract the zombies if you wish to get past the obstacles. There's also plenty of humor, crazy zombie characters, and logical puzzles that make the whole game look quite appealing. The word is that some of the undead may actually help you out, but do you know how to ask?
Grandpa and the Zombies should offer some fun casual play for the weekend or on your stressful work breaks. Check it out on the Play Store. It costs just under a dollar.