If you have seen and enjoyed the sequel to Raymond Briggs' classic story The Snowman, you will be delighted that Channel 4 has come out with a game app based on the movie's star characters, the young boy, his snowman and the snowdog.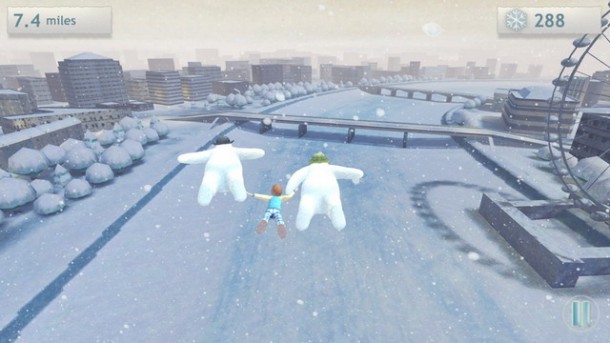 The game is an endless runner that has you going on a magical journey over the UK skies to the North Pole, the beautiful white flaky snowflakes giving you the fuel to keep going the aerial route. There are plenty of fun adventures to be had along the way and many beautiful locations to fly around. You can swoop over many of UK's famous landmarks, from the Tower Bridge and Houses of Parliament to the Edinburgh castle.
You can dress up your snowman in over 80 different costumes and enjoy completing the mini missions within the game. If the sights of the beautiful winter wonderland doesn't capture your heart, the game's heart warming music definitely will.
One of the most remarkable features of the app is that it has been designed to cap IAPs at UK£20 or equivalent, so if you are worried about your kids shooting up an astounding mobile game bill, you can be assured that it won't be the case. Plus, you always have the option of disabling in-app payments from your device's settings.
The Snowman and the Snowdog is a perfectly enchanting way to spend your wintry holiday evenings with friends and family. Be sure to pick up this heartwarming holiday game from the Play Store for free.