What do you get when you combine the mechanics of a match three game with a crafting element? Promised Lands. A puzzle game from GLHF Games that lets you play God by making use of the different types of resources available and combining them with over 30 different tiles to create a perfectly beautiful world.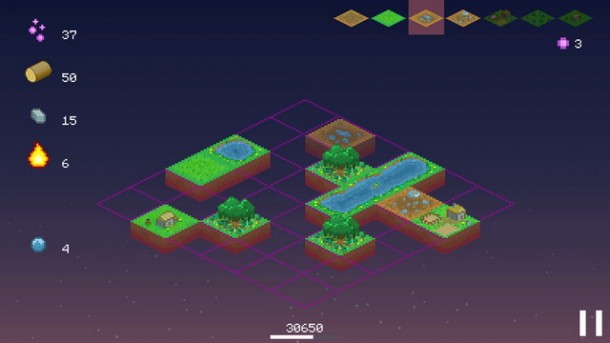 The game's rules are pretty straightforward. You tap on a hollow tile to set up a wasteland tile. Then you tap on the next hollow tile to create a similar piece of tile. When two tiles match they will combine to form a fertile piece of land. You must build and match the tiles in such a manner that no empty tile is available. Some of the fertile tiles yield resources such as wood, which you can harvest as you continue to build your kingdom. Rinse and repeat the process to build the promised land.
While the game's mechanics are quite simple, mastering the game is quite a challenge. You can grab the ad-supported version of Promised Lands on the Play Store for free, but if you wish to remove the ads, (they do pop up at the most annoying times leading to false ad-clicks) just go to the options inside the game and pay up $3.