If you've been an age-old fan of the arcade classic Dragon's Lair and have been hoping to continue playing the game on the mobile platform, this is the day to jump up and down your couch and say Yay!
Called Dragon's Lair II: Time Warp, the sequel to the original brings all the scenes from original to retain the authenticity of the arcade version but also throws in some happy bonuses for Android.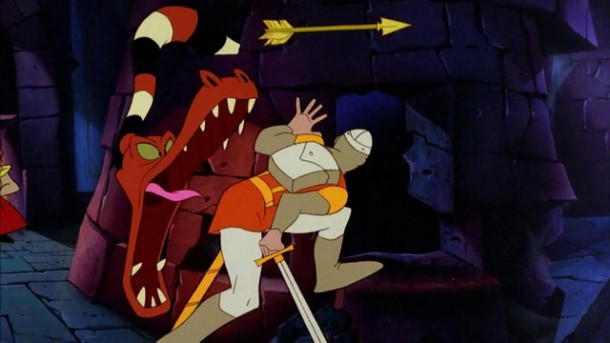 For one players can enjoy the never-been-seen-before Director's Cut ending and also watch the game's stunning animation in the full watch feature.
For folks who know little about Dragon's Lair II, this is the story of princess Daphne who has been captured by an evil wizard Mordroc who hopes to marry her. You play the dashing hero Dirk the Daring who must travel in time to rescue the princess. The only catch in the game is that you must do the job before the Casket of Doom is opened and the princess is lost forever in the time warp.
Dragon's Lair 2: Time Warp can be played on your smartphone or tablet and is also XPERIA PLAY optimized, so you enjoy all the retro gaming action on a device of your choice.
Ready to go time travelling? It will cost you just under $5 on the Play Store.