Sine Mora rose to critical acclaim when it hit gaming consoles such as the Playstation and XBLA more than 6 months ago. Today, the game's co-developers Japan's Grasshopper Manufacture and Hungary's Digital Reality have announced that the game will make its debut on the Android platform very soon.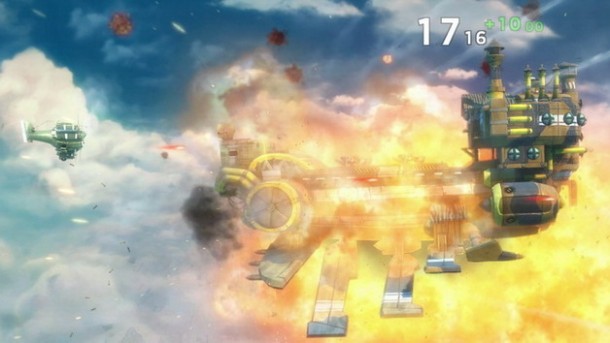 Sine Mora is essentially a horizontal shooter, with a time travelling concept. Players will be entangled in a complex Story Mode where the floating fortress Siriad, which guards the planet's peace and prosperity is attacked by phantom time travelling enemies. The game is also expected to feature an Arcade mode for players looking for more challenging gameplay.
The game boasts of seven exquisite stages and 50 types of weapons and time manipulating devices with options to set the difficulty levels according to each players skills and abilities.
Here are the key features of Sine Mora.
Sine Mora: Key Features
Time extension based gameplay
Story Mode for newbies & Arcade Mode for advanced gamers
7 uniquely crafted stages
50 different weapon combinations with time manipulating devices
Amazing soundtrack from Akira Yamaoka, sound director of Shadows of the Damned
Brilliant boss designs from the prominent Japanese anime creators Mahiro Maeda
There is still no word on the pricing and the launch date, but good news is that you won't have to wait for long, just until the end of this month. Stay tuned on this channel for more Sine Mora news in the coming days. And enjoy some breathtaking screenshots and videos until then.