The highly acclaimed mobile racing game Flashout 3D by Jujubee is finally getting a sequel simply called Flashout 2. So yes, the crazy futuristic anti-gravity racer is coming out for iOS, PC, Mac and most importantly Android. As of now just a teaser trailer has been shown but it is jammed pack full of heart racing speed and gorgeous graphics.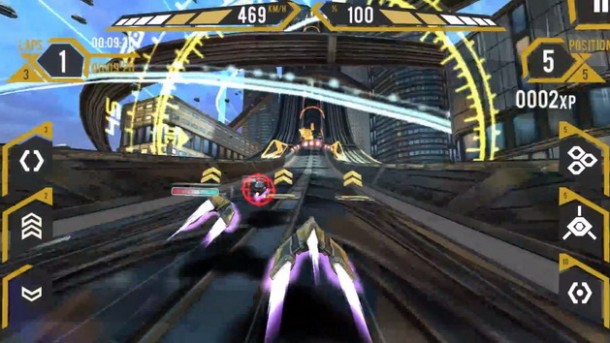 The original Flashout 3D already had great HD graphics and tons of features such as career modes, great controls and AI, etc. so we here at AndroidShock are super stoked to see what new and exciting features and improvements Jujubee brings with Flashout 2.
The trailer is exactly what it is called…a tease. But it really gets you pumped and excited about when Flashout 2 does come out which has been said to be quarter 4 of 2013, so relatively soon. While you prepare yourself for what is most likely going to be an epic racing game download or replay the original Flashout 3D from Jujubee.