Endless running mobile games are a huge market…just look at the Temple Run series or Skiing Fred. The games are simple and do very well. Enter in another addition to the genre and with a retro spin as Countryside Games' new game is called Retro Runners and looks to be a mix of endless running with a retro 8-bit graphical look to it all.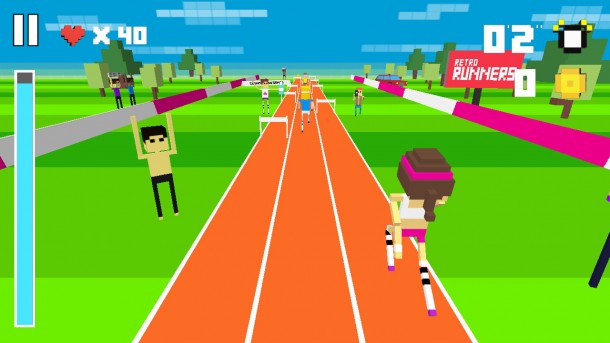 Since Retro Runners is an endless running game the premise is the same as every other one. Run as far as you can collecting coins and avoiding obstacles. There are ten characters to keep you occupied in terms of looks with ones ranging from sports heroes to zombies. Other typical features that are endless running "standards" are also in Retro Runner, so you have your missions (used to unlock characters), upgrades that cost coins, etc.
As a whole Retro Runners just came out this past weekend and the big selling point in my opinion is in the 8-bit graphics (as I'm a sucker for them) so go check it out over on Google Play where you can download it for free!