Ghostbox's fun loving adventure game Dragon Season is now better than ever. The development team has brought plenty of updates since its release and the latest ones includes fresh new costumes (Astronaut and Ninja) and a coin pack that will remove all ads! For readers who haven't played Dragon Season yet, here's a quick description of the game.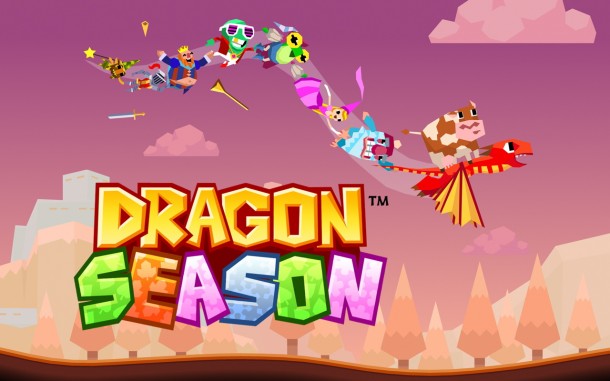 Nook is a cute fire breathing dragon whose precious treasure has been stolen by the evil king JellyBoo! And the king is about to find out that you just don't mess with a dragon. A bloody mad Nook, determined to have his treasures back, sets off on a long journey to get every one of them back.
The game's simple one tap controls will have you controlling the endless flying journey of Nook, flying higher and higher, overcoming obstacles, collecting coins and burning up castle towers along the way. To keep things interesting, players will experience a change in season every 15 minutes, with each season bringing its unique set of challenges.
And did I mention that you can race your friends to the top of the leaderboard too! Dragon Season is available as a free download. If you still haven't given this game a go, just hit the download link below and have a frolicking time!