Pirates' Creed anyone? The insanely popular Assassin's Creed series from Ubisoft is venturing outside the realm of console gaming and taking a stab at the mobile market with a new game called Assassin's Creed: Pirates. Note that this new Assassin's Creed game has no connection to Assassin's Creed 4: Black Flag nor to its companion app.  Instead Assassin's Creed: Pirates is a standalone adventure mobile game focused mainly on treasure hunting and naval battles.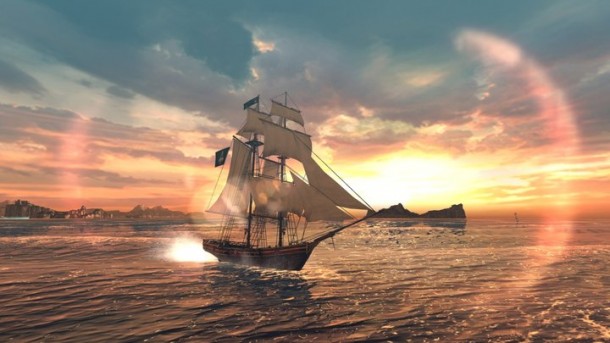 Assassin's Creed: Pirates does share the same universe as Black Flag but its storylines do not intersect. The setting, though, for Pirates is going to be during the Golden Age of piracy in the Caribbean during the 18th Century. You play as Alonzo Batilla in Assassin's Creed: Pirates as you play through his memories as a young pirate set to discover the treasure of La Buse. Along the way you interact with templars and assassins both as well as classic pirate characters like Blackbeard and Hornigold.
The world of Assassin's Creed: Pirates is fairly large as it is made of multiple 20km zones which you can freely roam. Gameplay features include the ability to battle other ships, upgrade your own ships through looted bounty and recruit crews. No firm release date for Assassin's Creed: Pirates but it is coming to iOS and Android this fall.