German based MobileBits have released the sequel to their popular hack 'n' slash RPG SoulCraft on Android. The game is based on the same concept that made the original a hit with over 5 million people: angels and demons battling for the ultimate prize of the soul of mankind.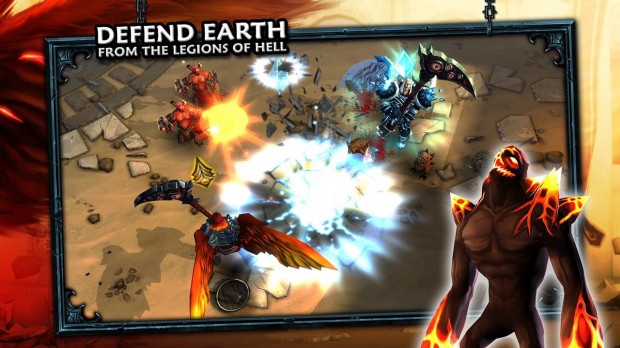 Players can choose from over 7 different angels and fight against the demons in apocalyptic battles in interesting locations on earth. There is an epic single player campaign available for those who like to play solo, but for anyone interested in challenging other players, there are asynchronous multiplayer battles similar to the one's you've played in games like Clash of Clans. There are also daily leagues that you can hope to win to become the ultimate SoulCraft player on earth.
The game also offers full controller support for anyone who loves to enjoy all the action on the big screen.
SoulCraft 2 is free to download and play but there's plenty of IAP support for anyone who wants to jump ahead in the game and pick up all the cool stuff that's available on the Store.