Marmalade Publishing work with some of the very best independent games developers around the world. Their collaborative efforts with developers WAKSTER and Fuzzy Bug Interactive has fructified in a wholesomely gorgeous action platformer game called Jumping Jupingo, which folks, its out now on Android. The game is a mixture of imaginative story telling, gorgeous graphics, and strategic action sequences.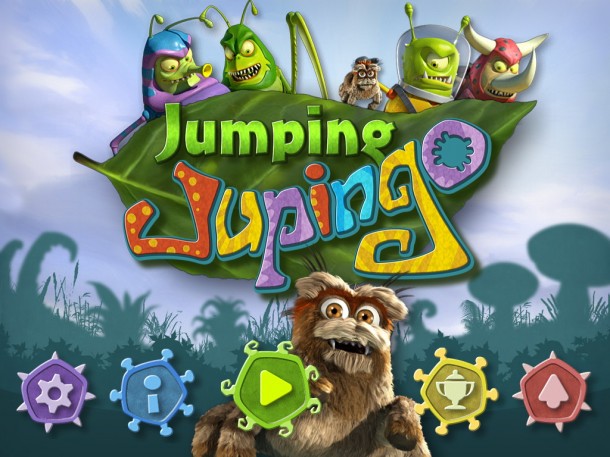 A smelly moon is a home to a horde of one-eyed aliens called Clopters who are not just ugly but downright stupid. They messed up their climate which has resulted in devastating hailstorms that are crushing them. The only way for them to stay safe is to create umbrellas from the spinning silk of baby Jupingo spiders, who are naturally found on earth.
You'd think that they would get their baby spider abduction job right, but no. They have just bungled their mission by scattering the captured baby spiders all over the planet. It is up to players to take on the role of jumping Jupingo, fight against the Clopters and hordes of nasty little plants and deadly insects, rescue the babies and deliver them to safety.
The game features plenty of  strategic thinking and action in the form of a bonus challenge at the end of each level to help players pump up their scores. Here's a look at some of the game's top features.
Jumping Jupingo: Key Features
• 30 action packed levels.
• Elaborately designed characters and scenes.
• No set path to completion.
• Hordes of deadly enemies: Crushers, Impalers, Slicers, Splitters, Screamers, poisonous vines, Venus fly traps and the dreaded Clopters.
• Special tasks at the end of each level to boost final scores.
Enjoy all the gorgeous screenshots and funny little video trailer and Download Jumping Jupingo from the Play Store for $2.99.