A Ride into the Mountains….sounds so ominous and mysterious. And in fact that kind of describes the game which was just released by Chia-Yu Chen & Lee-Kuo Chen today on Android devices for $0.99. The description that is given is very short and details how a relic on the mountain has been disturbed by an evil force and now darkness is spreading but a young man is to the rescue with his horse and legendary bow skills.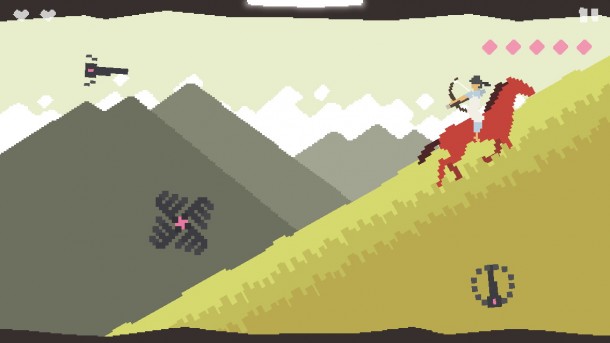 What drew my attention to A Ride into the Mountains is the extremely retro pixelated graphics going back to early video game history such as the Commodore 64 but slightly more modernized and very intriguing. The controls and gameplay are also intriguing as it seems a simple dynamic but also has a sense of depth to it. Basically you are riding your horse and you can tilt your device to move your horse to avoid obstacles and then swipe to shoot your bow and arrow at the dark forces and demons come to attack you.
A Ride into the Mountains looks very interesting and different which is something I always love to see especially in the mobile market so if you are even remotely interested I suggest check it out.