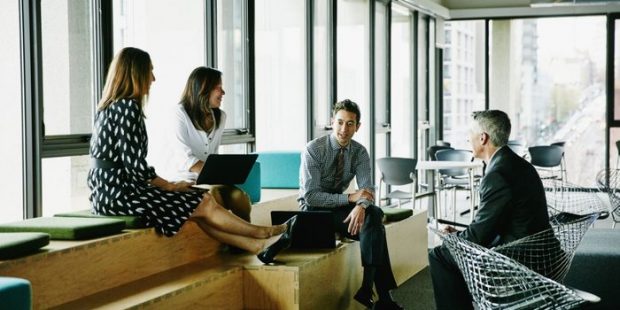 Having too much free time to spend on leisure activities can sometimes prove to be more of a curse than a blessing, especially if reading a book or watching a movie is not engaging enough for you. If you are a person of fiery spirit with a competitive drive, you might want to resort to some activities that will help you satisfy your competitiveness and that would be rewarding for you.
Putting your free time to good use will not only help you be amused but will also be a great chance to prove your talents or skills and ultimately win some extra cash. In this article, we will present you with the best ways you can achieve that by participating in various different and engaging online activities such as games and contests.
Social Slot Games
More and more fans of gambling are now turning to online slot games as they are not only a good way to win some serious money, but a great way to have fun in the convenience and privacy of your own home, or even when you are on the go.
Online slots have incredible graphics which will give you a feeling like you are playing in some of the best casinos in Las Vegas. For people who don't have much experience in playing free online slot machine games, the American site Slotomania.com is a great place to start, as they offer various amazing games that you can play without wagering real money.
Online Photo Contests
If you are a photography enthusiast and you think you got some good skills, you can show your talent in online photo contests, like GuruShots.com. These contests will help you determine whether you have what it takes to be a good photographer and to further improve your skills by competing with other people.
They can serve as a great learning experience where you will get a chance to learn a lot about yourself and photography in general, which will help you gain more confidence and build a unique style. Furthermore, photo contests are a great way to win some valuable prizes and cash as well.
eSports
If you are a passionate gamer and a sports fan, but you don't actually have enough time or opportunities to play real sports, eSports are just the thing for you! The gameplay in eSports in constantly evolving, there are always new versions released, new strategies discovered and new characters created, which provides players with endless engagement and entertainment.
On top of this, you have a chance to watch live streams of your favorite sports games for free, in high definition and wherever you are, since they are available for all mobile devices which use Android or iOS operating systems.
Design Contests
Design contests promote creativity and innovation, so if you are a designer with a competitive spirit, entering some of them is the best chance to exhibit your work to large audiences and some of the best industry experts.
Crowdsourcing Platforms
What better way to become more creative and more productive than by working with people who share your interests? That is what crowdsourcing is all about. Crowdsourcing platforms give you an ability to share your ideas, discuss them and ultimately improve them with the help of other people who might have more experience than you.
Having a successful crowdsourcing campaign involves no more than just finding the right platform where you can submit your ideas and ask for any solutions if you need them. Teaming up with successful and knowledgeable people from all around the world can help you become an expert yourself and will serve as a constant motivation to advance your skills.
To sum up, these 5 options are guaranteed to fuel your competitiveness. Find out which of them suit your preferences best, and don't be afraid to go online and explore them, as they can be an amazing way to invest your free time in something that will pay off in terms of either money or improving your skills.
Pro Tips
If you are just a beginner, it is advisable to try free video slot games that will help you learn everything about bonuses, special features, and how to play slots like a pro in the future. There are also numerous slot games review sites to help you find your way between the spins.
Even if you don't win an online photo contest the first time, you will get to establish valuable relationships, meet some photography experts and you will get the exposure that can even result in some future business opportunities.
Only preparations for design contests themselves will help you identify whether your skills need to be improved and if you need to make some changes in your work. Also, they provide emerging designers with valuable opportunities to meet some professionals, potential employers, and to gain exposure and win cash prizes.