Unity Games, in collaboration with Japanese/ Australian-based game studio Black Tower Studios have just unleashed their debut effort Archangel on Android. In this great looking action RPG, you take on the role of God's avenger, the Archangel against the forces of evil.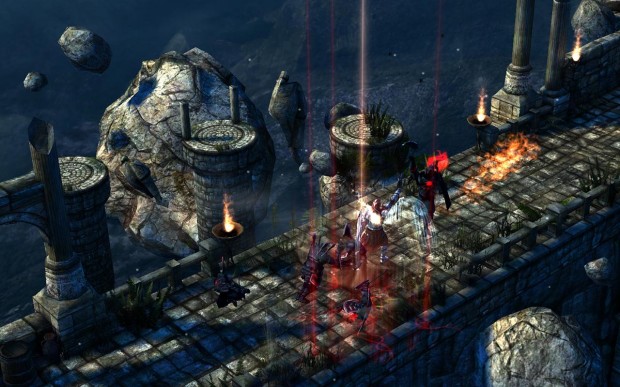 If you enjoy dungeon crawlers, you will love taking on the role of the Archangel, who has descended from above to deliver heavenly justice. You can summon magical powers (using intuitive touch controls) to unleash blots of fire, energy beams, lightning storms and the like. You can also make use of traditional weapons to terrorize the dark forces but its probably going to be more fun drawing crazy gestures on your device to unleash devastating magic.
Much like any hero-centric game, you can upgrade the Archangel's weapons and armor as you level up. Boss battles at the end of each level provide the ultimate test of your strength and skills and with plenty of content to wade through, you should enjoy tackling God's enemies.
Unity Games  has also balanced the game's difficulty level to make it easily adaptable to players' ability and experience, which should be encouraging for novices and experienced gamers alike.
If you feel like dispensing some justice, angels-style, grab Archangel from the Play Store for $4.99.