When times are tough and its impossible for an honest man to make a good living, there's only one thing to do. Steal!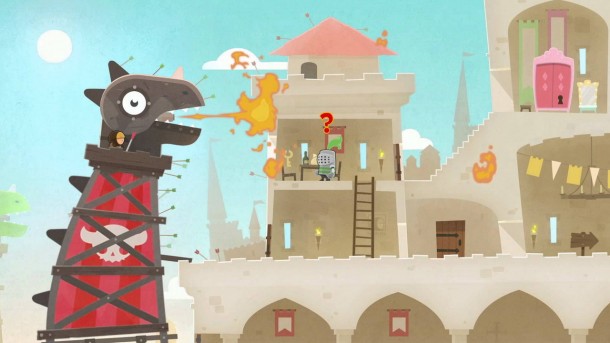 If you bookmarked our coverage of the announcement last week, you'll be delighted to know that Tiny Thief has promptly arrived at the Play Store.
Rovio Star's hotly anticipated stealth puzzler is set in medieval times where boorish guards harassed common citizens and people had to use their wit and cunning to survive. The game stars a teeny tiny hooded little fellow and his side kick, an itsy bitsy little ferret, who take on the king's soldiers and outwit them to steal items, rescue trapped creatures and feed the hungry.
This unconventional hero will put his cunning to the test as he picks up ordinary looking items and use it to his advantage to uncover treasures. Haystacks and wine barrels are his hiding place as he collects his loot and ducks past roving guards en route to his exit.
Creators, 5 Ants, have combined storytelling with clever point and click elements to offer a mass entertainer for fans of the genre. There are 6 adventurous worlds, each featuring 5 games with plenty of puzzles and hidden items to be discovered.
Rovio Entertainment is a leader in world class mobile gaming, and going by the looks of Tiny Thief, the only thing you're likely to be complaining about is the lack of more levels to play.
Join this tiny little mischief maker and revel in his humorous antics on Google Play for $2.99. And be sure to check out our comprehensive review very soon.