Comic Conventions are hugely popular nowadays, just take a look at the thousands of people who show up to the holy grail of Comic Con. So, it is not a surprise that eventually a game would use that as a tongue in cheek theme. And that is exactly what Sleepy Giant did with their upcoming game (if it gets funded) called Comic ConQuest. Sleepy Giant even specifically says that Comic ConQuest is a lighthearted take on the comic con awesomeness.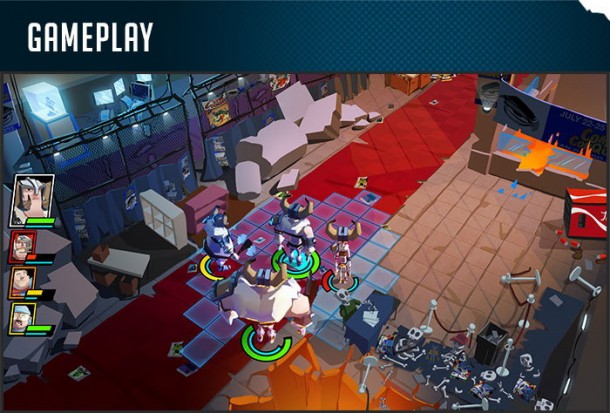 The story behind Comic ConQuest is that a local comic con has gone wrong and someone called The Hoarder has locked the doors and transformed everyone into whatever character they were cosplaying as. So their cardboard swords, bedroom capes and imaginary superpowers are all real now! The style of gameplay is a party based tactical strategy RPG where you'll battle your way through the halls of the comic con gathering swag along the way. As you start you pick a character class from either comic book, sci-fi or fantasy characters and set up a booth. This booth is your home base of sorts where you can upgrade yourself, train and receive missions. You then gather your team and choose an area of the comic con hall to conquer and take out the enemies in your way.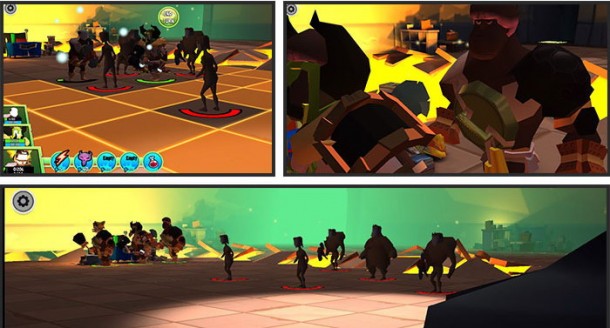 Comic ConQuest is said to be a fast paced tactical RPG so you'll spend less time searching for fights and more time kicking ass. There is also a co-op mode where you can team up with friends to take on epic boss battles and just generally play together. Your party has a lot of customization options as you can change your costume, tweak your abilities and upgrade your booth to give your character special abilities. Sleepy Giant also promises monthly updates with new maps, celebrity villains, new teams and more. Comic ConQuest, frankly, looks amazing with tons of unique content and an interesting premise. Release date is early 2014 although check out Comic ConQuest's Kickstarter page as they have half a month left to hit their goal and they only have half of it funded.