If you have always wanted a really big tanker equipped with a gun, hull, weapon and turret, one you could drive around like you would your car, and then aim and shoot at enemy tankers doing pretty much the same thing, we have a game that might interest you.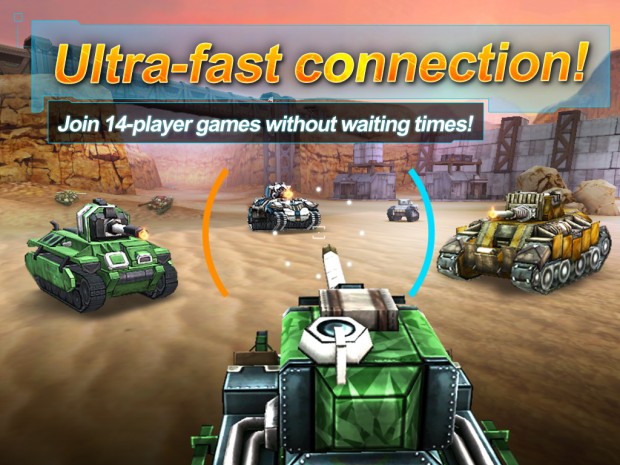 Its called Tank Hit from Gamesofa Inc. and its a game where you take control of a big chunky tanker, get you training from communications director J, and then head off into a battle zone where you along with your teammates take on other tankers.
You will need to spend quite a bit of time getting the hang around turning your turret while moving your tanker, as well as firing your weapons simultaneously, but once you do become familiar with it, there's plenty of fast paced fun to be had.
There are four different types of tankers to choose from, each coming with their unique characteristics and equipment. Mines, smoke bombs, grenades and adhesive bombs make the game all the more fun to play. You can use the coins and daily bonuses earned during gameplay to ramp up your tanker and customize it.
Tank Hit is mission based but there aren't too many missions in it. Still, there is one cool melee mode that lets you shoot down as many tankers as you can within a set time frame.
Tank Hit is a game that's sure to kill some lonely hours in your day. If you're itching to get on one, just hit the download link below to get into the action. Price: Free