So much attention has been bestowed on Rovio's latest kart racer that we almost forgot about an older game that is receiving plenty of content updates. Angry Birds Rio is all set to embark on another series of adventures based on 20th Century Fox's upcoming animation sequel Rio 2.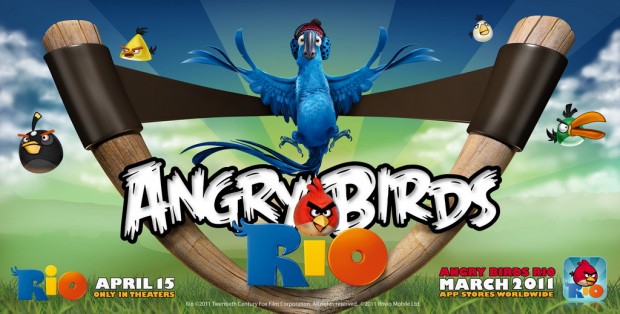 There will be four episode updates happening over the course of the next six months leading up to the movie release and the first one called Rocket Rumble is already out. Rocket Rumble features 26 levels of bird slinging fun and lets players welcome a new team member, pretty Stella who brings her bubble blower to spice things up in sunny Rio.
Additional entertainment involves fireworks and six bonus levels that will let players make use of Rocket Bird to indulge in some explosive action.
If you haven't downloaded Rocket Rumble yet, hit that update button on your phone or tablet right now and enjoy some stellar action in Rio.