Sony Pictures Television has outed another game on Android and this one's not following in the footsteps of its predecessors. No Sireee! Suits and Swords does not take after any of its TV shows and is an original that blends elements of RPG with some card playing tactics, specifically Blackjack.
It appears that the kingdoms of Heart Union, Diamond Empire, Club Kingdom, and Spade Nation are under the curse of the vile Joker and it is up to you, Captain Black Jack to set things right.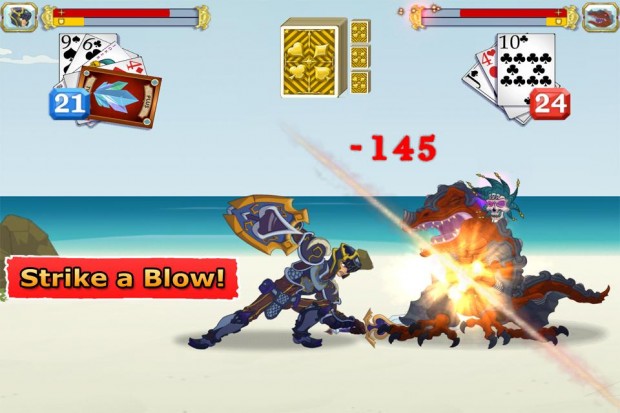 As you embark on your quest through the colorful environments in search of the Joker, you meet various villains along the way. The key to taking down the villains lies in your Blackjack playing skills, because Suits and Swords makes use the the popular card game's strategies to win the 100 or so battles.
If you've never played Blackjack, don't fret because the game's tutorial simplifies all the rules for you. You can reach your target of 21 with a little extra help from your stack of weapons and some cool magic.  If you are the competitive sort, you can also go in for the side quests and achievements that are part of the package.
Suits and Swords is free to download but not entirely free to play. If you fancy a bit of Blackjack action with a fun twist, be sure to check out this game. Its also available on the Kindle Tablet.