Point and click adventure fans are in for another treat this year as Anuman has just ported its 2013 video game Dracula 4 – The Shadow Of The Dragon to Android.
This first person adventure game, set in a supernatural ambiance has an engaging storyline with plenty of mysteries and puzzles that will have you hooked, right from the word go. Players take on the role of an art restorer called Ellen Cross, who is called to investigate the reappearance of a painting that was thought to have been lost at sea.
What starts out as a simple job of authenticating the painting ends up on a full blown adventure as Ellen travels across picturesque Europe and USA on the trail of the masterpiece.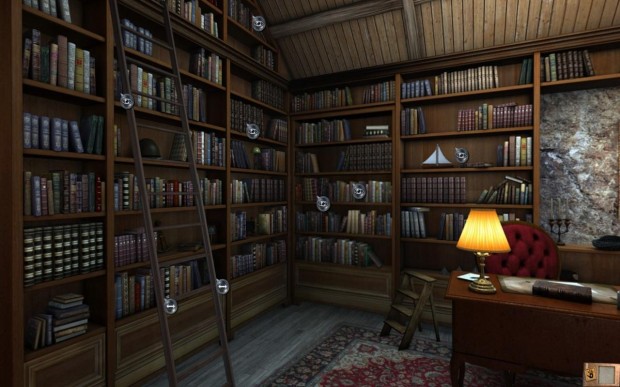 The game offers a complete 360 degree first person view of the environment for players to engage with and solve puzzles quickly. An inventory list that's available lets players analyze and combine items to use in the game. There is also a journal available to record important information that players encounter during their adventures.
Another curious aspect of the game involves Ellen's health. Since she is afflicted with a peculiar illness, players must make use of the first aid kit to mix up her medication and restore her health to complete certain puzzles.
The game's Prologue section lets players pick up the basic commands of the game but there's also the option of starting the adventure straight away from Whitby's Castle, in England. Dracula 4 comes with a Casual mode for players who like a hint system to guide them along and an Adventure mode for those who like to play the game on their own skills without any in-game guidance. There are 20 trophies to collect and special rewards that can be earned when you complete the game without any help.
Pierre Esteve's music composition helps to create a dark shady and suspenseful atmosphere throughout the game and you constantly feel the presence of the dracula even though you don't see him. Or do you? Find out by downloading Dracula 4 – The Shadow Of The Dragon from the Play Store for $4.99.