A lot of crazy things happen when Android developers put their minds to it; some of them are good fun, others are just plain stupid. Take this endless runner for example. It's called Sheep Happens, and Kongregate thought it might be fun to include plenty of sheep in the first ever Olympics in Greece. It doesn't make a lot of sense to me, but hey, this is the big, whacky, world of Android games, so just step in and enjoy.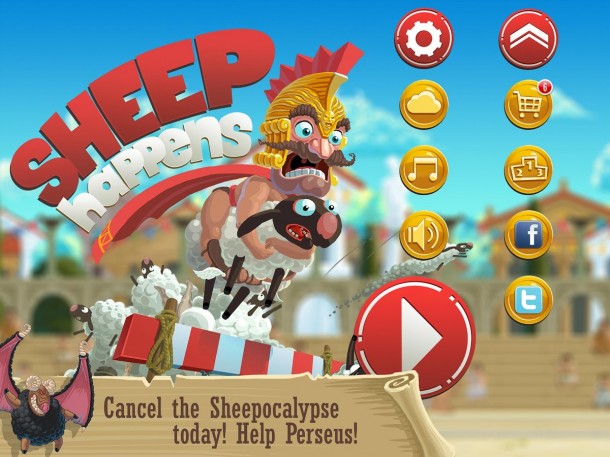 Sheep happens when Perseus is determined to win the racing event in the first ever Olympics in Greece. He seeks the help of mischievous Hermes, who gifts him a winged shoe. Unfortunately, that doesn't help Perseus the way he wants it to. Now he's left with running endlessly in a chaotic manner, trudging over plenty of sheep (who have decided to be part of the Olympic event for some reason) and other hurdles and obstacles in the way.
The sheep are probably the game's best source of entertainment as they can explode all over the arena making for an absorbing and frustrating turn of events. Unlike most endless runners, this game offers permanent character upgrades, mini games in between, and even boss battles.
Here are some other fun features of Sheep Happens.
Key Features: Sheep Happens
Fast paced endless mode.
Crazy power ups and fun character upgrades.
Catchy music.
Face real Olympic Gods in battles.
Finely selected sheep champions from the top Greek farms.
Total Sheepocalypce, crazy mini games and a chance to punch some Gods' faces.
Lots of missions and a chance to challenge your friends.
Sheep Happens is available on the Play Store for free. Check it out now!