Already out for iOS but coming soon for Android is a new DeNA and Mobage game called The Drowning which promises to revolutionize the way we play mobile first person shooters. And according to some reviews for the iOS version The Drowning has succeeded where others have failed.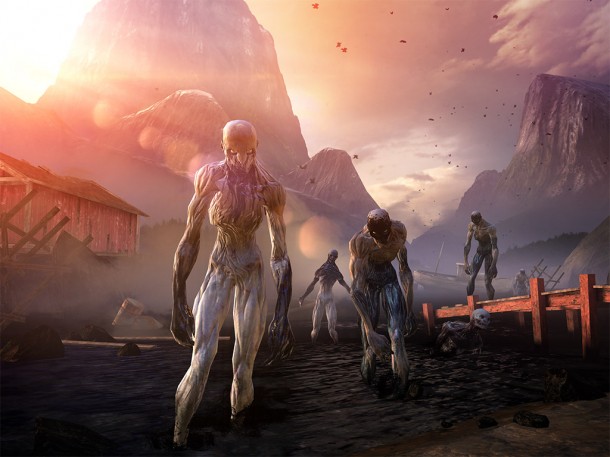 The new control scheme that is garnering attention is playing a whole first person shooter with two fingers on one hand. Can't conceive that? Basically it is a system of touch screen gestures like taps, swipes and pinches.  For example to shoot you simply tap with two fingers, to look around you swipe with one finger, to move you tap with one finger and to zoom you pinch. May sound clumsy and that it wouldn't work but in combination of things such as advanced path finding techniques it really looks smooth and early reviewers have noted that it is a lot better than the traditional virtual joystick layout that we're used to.
While the gameplay is being praised as revolutionary and seemingly for good reason, what is The Drowning about? Well it is set in a  post-apocalyptic world in which a weird oily substance has emerged and turned humanity into nightmarish creatures. You need to survive by crafting new weapons and unlocking vehicles. From the gameplay videos I have seen it looks absolutely amazing and I do hope the new control scheme catches on. So look for it soon on Android devices!