If you've got a game with a rectangular block as a game character, its going to take a hell of a concept to make it appealing to the masses, let alone make it an award winner. Bossa Studios however, seem to have got all the winning elements right in their latest Android venture, Thomas was Alone.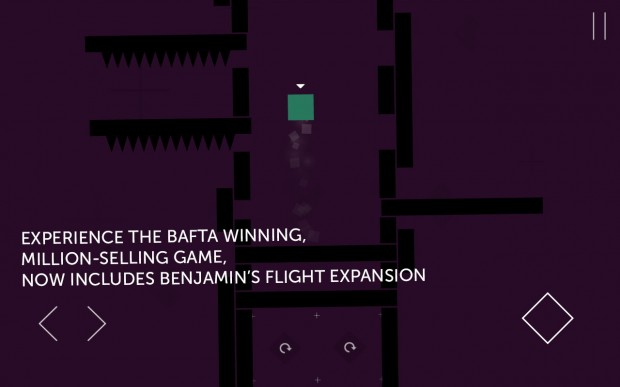 This is a minimalist 2D platformer with a number of geometric shapes making up the game's playable characters. You play one such rectangle, Thomas, who must navigate through the 100 levels of the game avoiding obstacles, gaps and other hazards. You also meet a number of colorful characters along the way, each with their own quirky skills and your job is to get them all safely home.
You might say that there's nothing exciting here, but a deep emotional story line laced with a bit of humor brilliantly voice-acted by Danny Wallace makes Thomas' journey an altogether engaging and entertaining prospect. Friendship, narcissism, jealousy, cockiness…you'll experience all these emotions and more as you spend time with each of these game characters.
The Android version also includes a free 20 level pack called Benjamin's Flight, where you play the young hero who goes in search of the Fountain of Wisdom. If you want to experience the nostalgic journey of Thomas and his friends, you can pick up the game from the Play Store for $3.99.