Last month we told you about an ambitious tactical RPG called Unsung Story: Tale of the Guardians that hit Kickstarter. With three days left to go before the campaign ends, Playdek has offered a little more information about the game including features that will make it to the Android version whether or not the campaign is successful.
The game is set in the fantasy world of Rasfalia during the period of the seventy-seven years war. Since the main focus of the game is going through various battles in time periods, players will not be engaging in random battles, nor will they be moving from one town to another. So despite the world map looking a lot like the ones in Final Fantasy Tactics and Tactics Ogre, players will be progressing from one time period to another.
Also since the key concept of the game is to replay battles that took place in history, there is not likely to be any random or unexpected events during battles. However, the developers don't rule out certain surprising turn of events that were not chronicled by historians of the day. So you could very well expect a new army arriving out of the blue and attacking.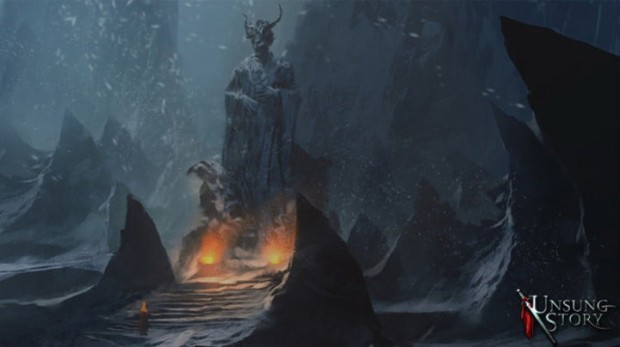 As far as enemies are concerned they will not scale with you, but will get progressively difficult as you progress through the different stages. So although your enemies remain constant, they will grow stronger and may even be entirely different so that you are constantly making efforts to redesign your strategies and stay ahead of the enemy. Naturally, players will receive more powerful rewards in the higher stages of the game.
If you are expecting side quests, that won't be happening right away, but will be made available in the months following the game's release. Similarly, the game won't be featuring any charge or casting times like Final Fantasy Tactics did. The reason it existed in that game was due to graphic loading times and memory concerns.
Remember, Unsung Story's goal is $600K and with just three days left to go, they will be needing a little over $100K to reach their target. If these latest updates have perked your interest in the game and you want to see them on Windows and Mac platforms, be sure to chip in your pledges.