Plants vs Zombies 2 is a fantastic game that can easily steal away your most productive hours. Sadly, the game hasn't been receiving a steady string of content updates to keep fans of the game on their toes.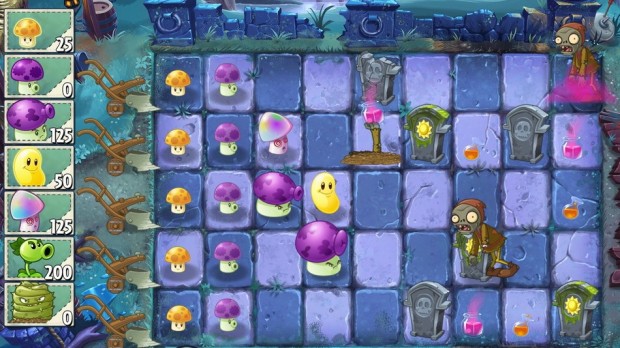 If you are one of those faithful gamers who still have the game loaded on your device, hit that Update button now to grab yourself some fresh new content, courtesy the Dark Ages update.
EA Mobile is bringing a medieval touch to the zombie carnival with a lot of action happening in the dark. There are new zombies including a Gargantuar from the days of yore whom you will be taking on in fun night-time levels. That also means you will be dealing with plants that can survive in the dark with gravestones providing the sun and powerful plant food needed to survive.
The good news about this update is that this is only the first installment so you should be getting at least some more medieval madness in the not-too distant future. Check out the latest update and tell us if you're still getting a kick out of annihilating the undead.