PerBlue's medieval city building game Greed for Glory has just gotten a seasonal release called Winter Wars. You can now lead your fantastical army of knights, dragons, elves and wizards into battle in a  beautiful winter setting.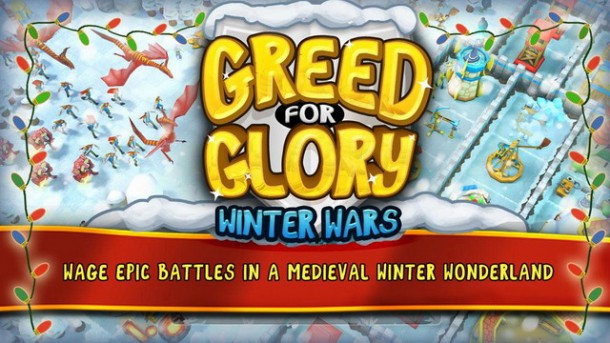 Just as with the original, there are kingdom versus kingdom battles and 52 campaigns to get through, but all the raiding and plundering happens in a snow filled setting. You also get to fight abominable snow monsters in the Yeti mountain in the single player campaign mode.
If you haven't given the game a try, it's a game akin to Clash of Clans. You build structures, mine iron and gold, collect currency and use it to hire knights, dragons, elves and wizards who can be trained and sent to plunder neighboring villages. You will also have to defend your city from enemy attacks by turning it into a powerful fortress.
Greed for Glory: Winter Wars is free to play, so go ahead and grab yourself one more awesome holiday themed game on your Android.