You don't always need a powerful storyline to accompany a good game. Orris HD is proof that you can enjoy a minimalistic, yet challenging platformer without any of the unnecessary frills that other developers generally drizzle up a game with.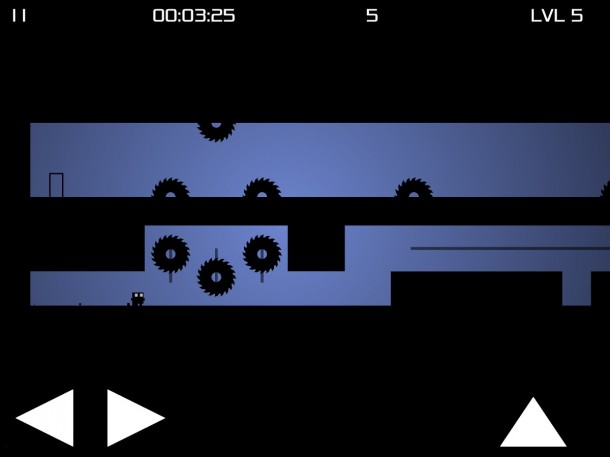 In Orris HD indie developer Tim Schroeder is keeping things simple and straight. Just complete the short but challenging levels, grab the best scores that you possibly can and challenge your friends on Google Play Services for online leaderboard supremacy.
In Orris HD you have to guide the tiny robot across barriers using three control buttons. Other features of the game include two play modes and 51 pulsating levels that are perfect to play during short breaks.
Orris HD is currently available only for tablets and you can choose to go for the ad-supported free version, or pick up the premium version for $0.99.