Tower defense games are one of the most entertaining genre of games on the Play Store and Ra87Game's contribution to that genre comes in the form of Tiny Defense.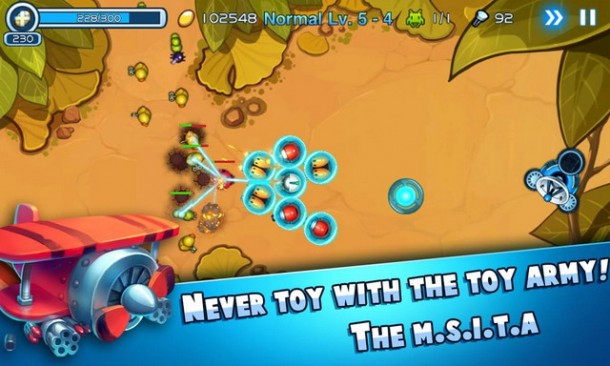 The game puts you in charge of the commander of the Toy Army who must protect the communities that have been attacked by a group of toys who have become insane. Ridiculous stories aside, the game lets you build up your army, gather powerups and use cool weapons like lasers and rockets to tackle the 100 plus challenges in the game.
Tiny Defense has cool cartoony graphics, plenty of missions and an addictive gameplay that should keep you happily shooting and defending for hours. Tiny Defense is free to download and play, so do check it out if TDS is your cup of tea.