Indie developers, Monster Robot Studios well known for their side scrolling RPG Heavy Sword are out with their latest action adventure game called Mazes & Monsters. The game takes inspiration from the classic The legend of Zelda, although the design and puzzles are much simpler to handle.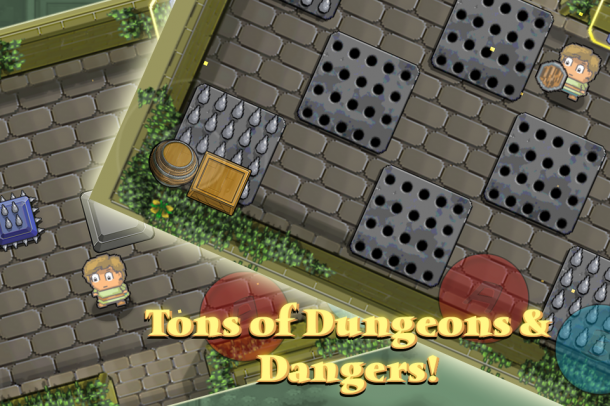 You play the Hero of Destiny tasked with the job of getting rid of magical monsters who are plaguing a happy and peaceful land. The game is split into several dungeons where you'll be doing more just just monster slaying. There are tricky traps to avoid, weapons to be unlocked, treasures to be collected , puzzles to be solved and big boss battles to deal with.
If you need a bit of break from all the monster slaying action, you can engage in some mini games, do a bit of fishing or find some lost chickens to earn some extra loot and equipment. Mazes & Monsters has plenty of maps to explore and enjoy and its available on the Play Store for $1.99.