Kemco is on a mission to release fresh new RPGs on the Android platform every month and the first one that's been outed for May is Soul of Deva.This game involves a fight between demons and humans who live in fear of them.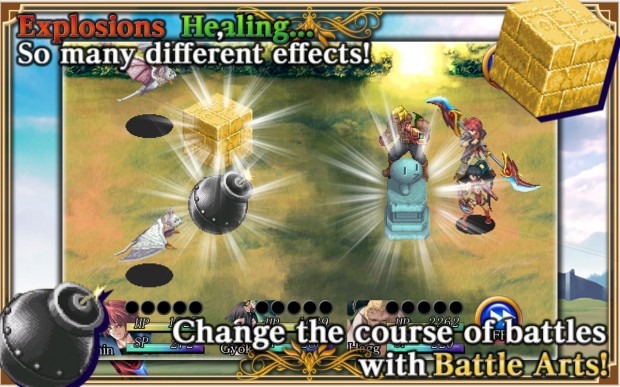 You play a young woman Sania also known as 'the savior' who has the mysterious power to destroy the demons. She journeys to a far away land Raglis with a bunch of oddball characters who get involved in the battles and help her in her mission. Each character in the game is endowed a special weapon called Soul Arm which can grow powerful with the use of Soul Points which are earned in battles. Soul Arms can be equipped with different types of orbs with occult powers for dealing with powerful demons.
The tactical battles in Soul of Deva involve two unique elements; moving battles where both enemies and allies move around their territory and Battle Arts (BTA) which are special items that can be placed in specific areas for a wide range of effects.
Players will also be able to earn special rare items by making use of the Hourglass of Fortune every 30 minutes in the game. But of course, you can also make use of IAPs to pick them up at your convenience.
As with all Kemco games, Soul of Deva will be  available at a special price of 3.99 during the initial launch period after which it will revert to its original price of $8.99.
Check out the game if you are a fan of JRPGs and let us know if you enjoyed it.