Japanese RPG game developers Kairosoft have launched their latest retro SIM Magazine Moghul on Android and I'm glad to see that this one is not one of those magical fantasy games they've been dishing out in regular frequency.
Here, you are tasked with managing the print publication business in a small Japanese town and hopefully, eventually, turn it into a successful venture. You need to come up with smart ideas about how you plan to scoop the hottest news in your locality and guide your editorial team to print it in such an engaging and compelling manner that your magazine will be the one that everybody wants to read.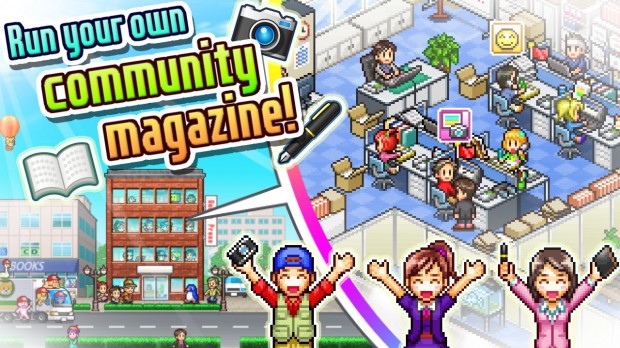 You also have to keep dishing out new features for the magazine to win over new readers and increase circulation. That will not only get more tourists coming to your town, but there's also the chance that the mayor may seek your help in assisting with urban planning. After all, with your indepth knowledge of what makes the town tick, you may just be able to offer advice on public projects that people want to see constructed and business events that might bring in more business to the town and yourself.
Magazine Moghul is currently available on the Play Store for an IAP free price of $4.99.