If you get a kick out of racing high speed cars, you're sure as hell going to love racing high-speed spacecraft in gravity defying environments. FLASHOUT 2, the game inspired by the likes of F-Zero and the Wipeout series is the sequel to FLASHOUT 3D and brings all the good fun of the original with new and enhanced features, which will make it a whole lot more fun to play.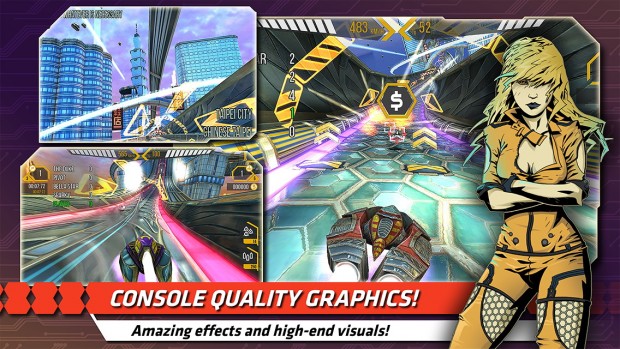 You will not only be behind the wheels of the world's most futuristic race machines, taking on your opponents in high speed battles, you will also be making use of rockets, guns, and mines to blow them out of the competition.
If you enjoyed the Career mode earlier, you'll be happy to learn that it has been redesigned to include a fresh storyline. Also seeing improvements are the opponent's AI system and the steering and physics mechanics. If online multiplayer is your thing, there are now three new modes you keep you going: Destruction, Elimination and Versus!
The game also boasts of console-quality graphics and some amazing licensed electronic music, that grooves in tune to the action. A unique interactive equalizer analyzes the music and accordingly displays the visual effects making for an overall pleasing experience.
If futuristic racing games are your kind of fun, you can pick up FLASHOUT 2 from the Play Store for $1.99.