If you've tasted the sweet delectable cham chams on the streets of Calcutta you'll understand how the hero of this game feels. It may just be a sweet coincidence, but Cham Cham the adorable chameleon hero is unable to eat his favorite candy fruit and needs your help to bring it to him.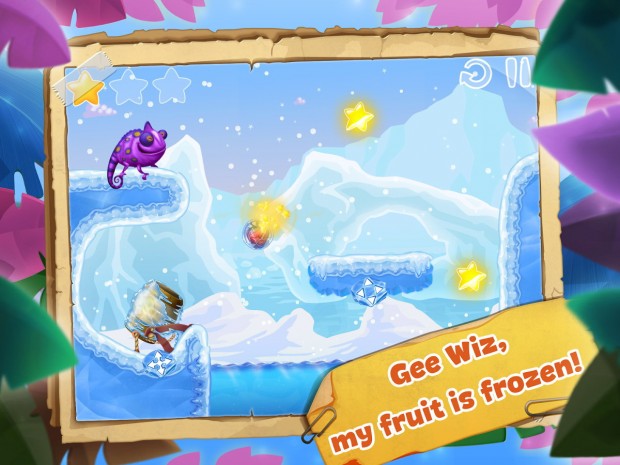 This colorful game brings 75 levels of enjoyable puzzle action as you alter the game's landscape, use canons, portals and the power of nature to bring the little fellow his sweet treats.
Your task will only be made difficult by sharp rocks, water, lightning, and ice but knowing that you've aced plenty of such games in the past, beating them all and picking up three stars should be a walkover.
The game is set in three different worlds Desert, Jungle and Arctic islands and they are all beautifully landscaped by the game developers. If you like a bit of competition just sign in to Google + or Facebook and compete with your friends. You can also watch how your friends are solving the puzzles in case you run out of inspiration.
Cham Cham is a fun casual time killer that throws in some cute animation clips as well for your enjoyment. Its all good entertainment for the price of free. Check it out!