Have you ever wondered how those mighty big aircraft land and take off from the tiniest aircraft carriers? Practice, Practice, Practice. Get your hands on the most advanced aircraft carrier landing system in the newly launched F18 Carrier Landing II SIM for Android and see what it feels like to be a top gun pilot manning those flying machines.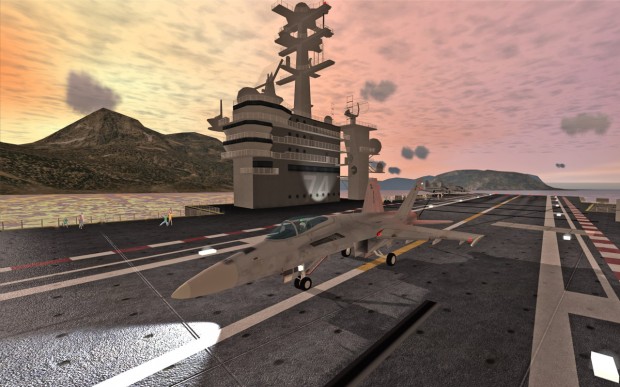 The game gives you the chance to fly in the cockpit of ten of the world's most famous military aircrafts. There are 6 training missions where you can practice take offs and landings on decks that are  just 150 meters long, do vertical take offs and landings on the F35B Lightning II and AV-8B Harrier II and learn flight formations in realistic weather conditions that include wind, rain, snow and lightning . There are also 30 missions set in some of the world's most dangerous scenarios.
The graphics and simulations in the game are compelling and the multi-camera replay function lets you review your flight moves in realistic 3D angles. You can also connect two devices, activate the multi-screen mode and use one of the devices as a remote control.
F18 Carrier Landing II is available on the Play Store for the price of free, but you can access four of five scenarios only via IAPs.