Fancy yourself on a gloriously decked battle horse, barking commands to your team of warriors and archers, and shedding blood to become the ruler of the land? TaleWorlds Entertainment's PC port, Mount & Blade: Warband is a game that lets you do that and more, if you own an NVIDIA SHIELD, or select Tegra 4 devices and a gamepad.
This action RPG is set in medieval Calradia, a land that is now at war. You play an adventurer who is intent on making a name for himself in the battlefield, and ultimately taking over the throne of the land. But before that you must recruit an army of fearless warriors and strengthen their skills and abilities. You can also join one of six factions and work to conquer villages, towns, and castles.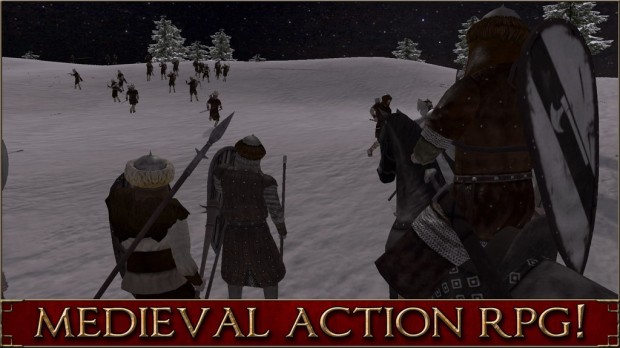 Mount & Blade has a powerful and intuitive sword-fighting system where combats come to life with the use of a variety of medieval weapons. Players can use bows and cross bows but when things get too close for comfort, they can switch over to handy throwing weapons such as axes and spears.
The highlight of the game is the multiplayer modes Deathmatch, Team Deathmatch, Capture the Flag, Conquest, Battle, and Siege, which can involve up to 64 players. There's less of strategy involved in multiplayer battles and more of hard-core action, but there's plenty of content for players either way. In fact, there's even a bit of romance involved, if you're the poetic kind.
Mount & Blade: Warband is available at a special launch price of $6.99 if you're interested.
)