OrangePixel, the guys who brought you great games like Groundskeeper and Meganoid have been working for quite some time on their roguelike dungeon crawler called Heroes of Loot. This retro themed hack n slash game has been in its final phase of beta testing for some time now, and the good news is that the game is all set for an Android launch on September 12th.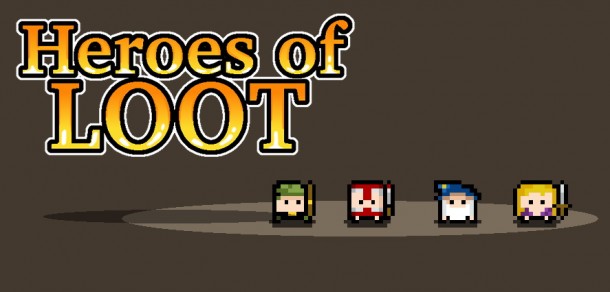 In Heroes of Loot, players take on the role of a hero who must enter the deep dark dungeons to grab treasure chests, baubles, jewels and all sorts of loot as well and deal with the hordes of enemies along the way. Players will have to slay ghosts, imps, cyclopes and effectively deal with their projectile based weapons.
To add a progressive level of difficulty in the game, dungeons will be generated randomly. This means players cannot take comfort from playing the same dungeons again and again. Similarly, enemies can emerge from different locations and loot will have to be grabbed from different spots. The game is also expected to feature an IAP system where players can exchange loot for some really cool and useful items.
For Ouya fans, there's more good news as Heroes of Loot will most likely be getting a same day release on the platform.
If you are a big fan of rougelike games, mark your calendars for September 12th 2013. Heroes of Loot will be here then.