Mountain Sheep's Minigore 2: Zombies has been available for some time on the iOS platform and on Ouya and we're really excited to see the game finally make its way to the Android smartphones.
This is an action packed sequel, where you play John Gore who has to shoot, chop, and smash his way past hordes of enemies brought to life by the evil Metusalem. It's a shooter game after all, so don't expect any hardcore storylines here. Your only aim in the game is to pull out your machine guns, shotguns, giant hammers and other cool weapons to take on hordes of incoming enemies.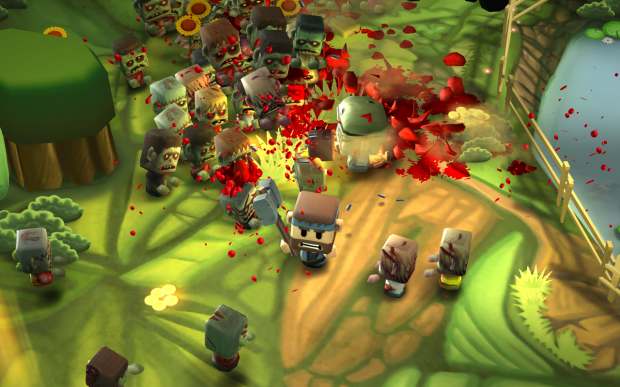 As you progress through the game you come across 60 different enemy types and tackle plenty of boss battles. Simply put, there's plenty of great content to play through. There are over 300 challenges, ability to unlock 20 different characters, collect loot, upgrade weapons, and kill some more.
Mountain Lion keeps things light and refreshing with some great humor and random play elements that ensure you never experience the same fight sequence again. There are also two different camera angles to view all the action from, giving you a more wholesome playing experience.
If shooting, blasting, and killing bad guys is your kinda thing, Minigore 2 is a game you will definitely enjoy. Grab this game from the Play Store for the price of free. It doesn't get better than that.