Nancy Drew, every teenager's favorite sleuth has had her share of popularity on every conceivable medium she's made her appearance in. This time, she's ready to turn up on your Android device in her scariest case yet. Nacy Drew:Ghost of Thornton is set in the abandoned Thornton estate where bride-to-be Jessalyn Thornton disappears during the pre-wedding celebrations.You play the petite amateur sleuth who must solve a couple of mysteries: the fate of Jessalyn and the truth about the family ghost.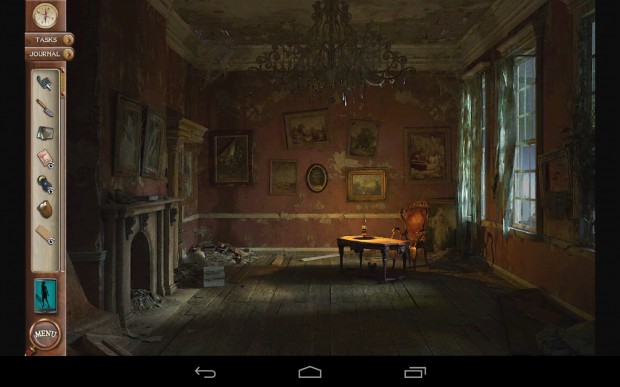 You explore crypts and graveyards, meet spooky apparitions and discover moving statues and secret passages that will give you clues to the mortifying mysteries. However, everything is not tied to the supernatural as you will discover deep hidden motives among the family and friends. You will unveil shocking evidence and important clues buried beneath the ancient ruins too.
Nancy Drew: Ghost of Thornton Hall was an award winning PC game and the mobile version has been built for an intuitive touch experience. In fact the HD resolution runs at 30 FPS compared to the 15 FPS on the PC version. You can play two difficulty levels Amateur or Master Sleuth and irrespective of which level you take on there are loads of achievements to unlock and trophies to stack up in your trophy shelf.
Nancy Drew: Ghost of Thornton Hall is free to play for one hour after which you must unlock the game for $6. If you just can't resist a Nancy Drew case, hit the link below to download the game and solve the mysteries.