Got an Ouya? Love Chess? Then grab Ludeme Games' exclusive Ouya launch Chess 2: The Sequel and enjoy the classic board game in a refreshing new way. If you are confounded by the idea that this classic board game can have a sequel, you will be happily surprised with the improvements that Ludeme Games have incorporated.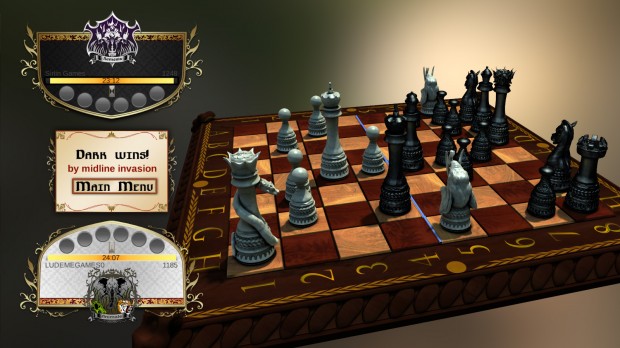 Designed by renowned game designer David Sirlin, Chess 2 features six brand new armies to engage with. Of particular interest are Nemesis which gives your pawns plenty of freedom to move around, Reaper, which offers the Queen the ability to teleport, and Two Kings, which gives players an extra King to play with.
The game also introduces asymmetric play and new winning conditions, which should let players engage in more tactical gameplay than memorized moves.
The developers have promised to keep the game's offline mode free forever while the online mode that offers ranked matchmaking can be purchased using the in-game currency Crowns. Each game will cost 8 crowns but you can also choose to buy a 120 Crown pack for $1.99.
Check out Chess 2: The Sequel on Ouya and let us know if you love this modern Chess game.