Step into the world inhabited by sinister robots. Gamistry, makers of Gold Diggers have just released their latest entry on Android that puts you in a world filled with big bad machines.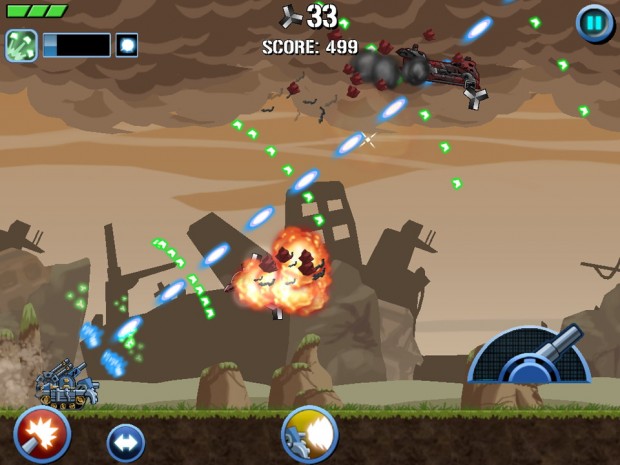 Scrap tank is an endless shooter so there's no major story or excuse you need to jump into the action. You just guide the missile fire and direction of the big lazy tank that you're put in charge of and blast your way past endless waves of planes, jets, helicopters, kamikaze bots and other dangers.
You'll have powerful weapons at your disposal; lasers that rip through machines, flak cannons that clean up the skies, and energy balls that can wipe out a horde of missiles.
You can upgrade your hi-tech weapons to make it stronger and more destructive from the 20 odd choices available within the game, but you will first need to collect sufficient scrap strewn by the destroyed enemy forces.
If endless shooting is something you enjoy, Scrap Tank is a game worth checking out. Its available on the Play Store for the price of free.