Little dragons is a cute world-building game that has a universal appeal for players of all ages. Although its kid-friendly design is a shoe-in for toddlers and young children, any adult who likes world-building games (and dinosaurs) should enjoy playing the game. The idea's not new — you are required to hatch and take care of dragons as well as build their homes, feed them, gather resources and expand the land. So how does this game stand out from all others?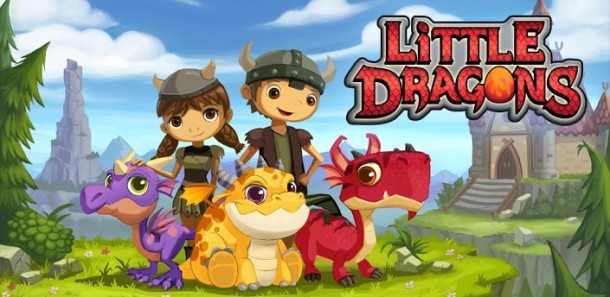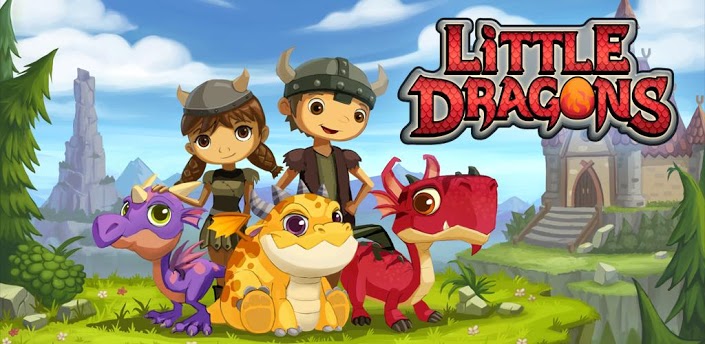 A Home For Each Dinosaur
Before buying and hatching dinosaurs, the first thing you need to do is buy a home for him. Each home is called a habitat, and each habitat takes in a corresponding kind of dragon. For instance, the island habitat only takes in an island dinosaur, so it's important to know which dinosaurs are available to buy within your level before getting a habitat.
The game's currency are in two kinds: dragon coins and cash. Coins are collected from dragons and from completing certain tasks, but cash can only be acquired through an in-app purchase starting at $1.99 for 55 cash. Coins are used to buy anything in the market, including decorations, dragons and buildings. Cash, however, can also be used to expedite any pending task like hatching a dragon or building a structure.
Paying Your Dues
Some items in the market cannot be bought unless you are at a certain level. A player levels up by hatching dragons, building, removing or upgrading structures. Bonus coins are also awarded when a player levels up, along with a list of unlocked items that are now available to buy. Level ups also help you upgrade habitats. Upgrading habitats increases the number of dragons who can live in it, as well as the amount of coins it generates.
Dragons and habitats are pretty easy to buy, even when starting only with a few coins. It doesn't take a lot of time to build at least three habitats and get dragons to generate coins. If you're not in any hurry, it's advisable to save the cash for later when you really need it. Remember that some tasks take a very long time, so it's worth using cash to speed up the process at that point. For instance, an expansion takes 12 hours. In contrast, hatching dragons and creating energy only takes five to thirty minutes, depending on the dragon or the amount of energy.
Graphics are great for a free game, although there is no zoom function — so viewing dragons on small devices may not be such a great gaming experience. This game is also ad-supported, so expect ads (pop up boxes) to appear randomly while playing the game — usually a few seconds after loading or when switching between different screens.
Conclusion
Overall, Little Dragons is a solid game, although not too original and lacking a bit of uniqueness to its design. However, the game does progress faster than most world-building games of its kind, so playing it even for short periods at a time feels more productive and rewarding.  After only a few hours of playing, I was surprised to see I've established quite a lot. If you're looking for a wholesome game where you get to take care of cute, cuddly dinosaurs without having to wait forever, then this is definitely worth the download.