There are plenty of point and click adventure games on the Play Store, and just as many games that deal with plant and animal life. But, from what we have seen of the screenshots and video teaser of this game, we can only say that you ain't seen nothing like it yet!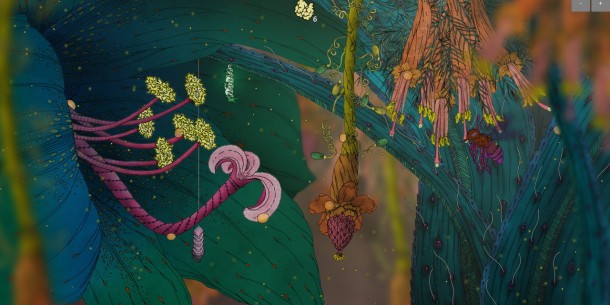 The game in question is called Morphopolis, and it is a point and click hidden objects adventure that has players rummaging through the dense jungles as an aphid grub, a pesky little insect, who is on a journey to rescue his lost pal.
Morphopolis instantly grabs your attention with its visually rich artistic rendering of the insect world, where the microscopic world of the insects is magnified to unimaginable proportions. Indie developers Ceri Williams and Dan Walters have been working on this game for over a year and claim that the game is inspired by classics like Machinarium and The Tiny Bang Story.
If you are as excited as I am by what you're seeing, you can get early access to the Alpha release. This may be a tad expensive at $19.99, but this includes the pre-order price of the game plus option to test the game not just on Android but also Windows, Mac OSX, and Linux.
Morphopolis won't be releasing anytime soon since the projected completion time is set to be in the first quarter of 2014, but you can pre-order right away for $9.99. Again, you  get a Windows, Mac, Linux and Android version for this price.
Are you impressed by the Morphopolis teasers? Will you be hooking up an alpha version or would you prefer to wait and watch? Share your thoughts with us.