The world of fonts and characters may not be the most stimulating idea of a game environment, but BulkyPix and developers Ex Nihilo and Arte have skillfully introduced Garamond, Helvetica, Times New Roman, and other typography is stunningly artistic styles in their latest 2D side scrolling platformer Type: Rider.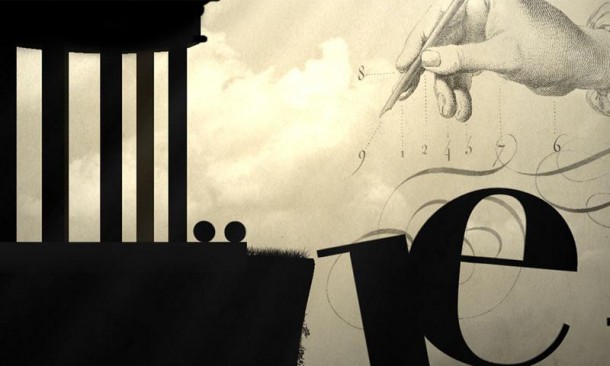 In this fascinating game, you take control of two black dots and move it along a platform that takes on the shapes of the fonts. The typography is arranged like a history lesson starting with the prehistoric rock paintings to pictographs and the modern font.
Along the way, you will solve unique puzzles and learn a bit about the fascinating world of typography. The game runs through ten worlds navigating the most interesting periods in the history of typography to the accompaniment of some stunning silhouette artwork and beautiful music.
You can immerse yourself in the captivating world of fonts for $3.64.